There are enough things to worry about in day-to-day life. The performance of your outerwear shouldn't be one of them. North & Mark blends the best features of your favorite performance jackets (think water and wind resistant fabrics, chill protection, breathability, and 4-way stretch) and fuses them with timeless menswear style and tailoring.
We believe that great style shouldn't come at the cost of comfort and functionality. At North & Mark, we keep you feeling warm, moving with ease and looking fashionable from the office to the outdoors. This is a new kind of outerwear, built for urban life. We are North & Mark.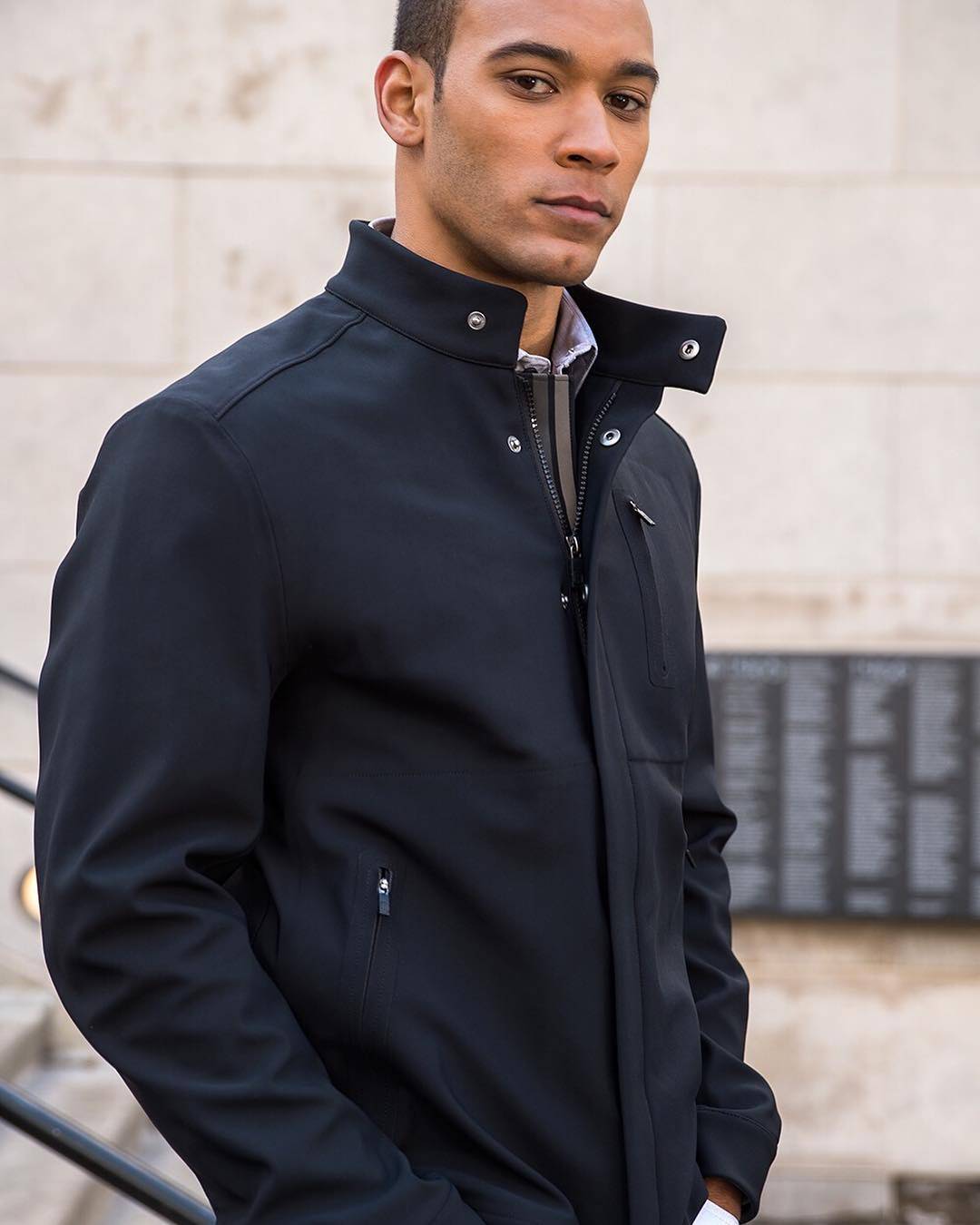 Designed in New York City, inspired by the windy winter chills of Chicago. We started North & Mark because we couldn't find classic outerwear styles that kept us comfortable and warm during the coldest of morning commutes. It was there, standing on a chilled subway platform, that our founder thought to himself, "Why can't my wear-to-work outerwear keep me warm and comfortable just like my technical activewear?".
SO WE SET OUT TO DO JUST THAT
With technical activewear as our inspiration, we delved into the world of insulations, tech fabric innovations, garment construction, and treatments. We then applied these activewear benefits to timeless design with expert craftsmanship to achieve the warmth, breathability, and comfort, generally not found in traditional styles. Say goodbye to dressing like you are going on an arctic expedition when you're headed to the office. No more looking like the Michelin man going on that fancy date. At North & Mark style meets function. It's outerwear built for urban life.
We hope you enjoy!